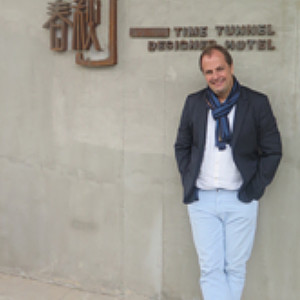 Robert Van Eerde
A Dutch National graduated from the University of Sussex in 1987 (formerly Brighton Polytechnic), Robert van Eerde started his hotel career by doing spells as a chef, waiter, steward and front office clerk throughout India, UK, Ireland and Belgium before taking his first GM position in 1992 at age 28.
read more
Robert founded STEM™ in 2010 as there is a clear need for boutique hotels to have professional support. The company has numerous projects around the world , Middle east, Far east, Europe and USA and is also a partner/owner of a hotel Operating Company Hspot Hotels in China.
Notable projects have included:
The Clarence Hotel, Dublin Ireland General Manager for 5 years for 5 star boutique hotel owned by Bono and the Edge of the rock band U2. The Clarence garnered top accolades under van Eerde's leadership, including recognition as one of The Leading Small Hotels of the World and many prestigious awards, such as inclusion as one of the "top 15 Boutique hotels in Europe" by Travelers magazine.
The Standard, Miami Beach Florida Regional Director of Operations for maverick hotelier Andre Balazs for 2.5 years. Robert served as on site GM for The Raleigh and opened and established The Standard, Miami Beach, a pioneer contemporary Urban Spa which was awarded the Conde Naste Readers Choice Award as Best Spa Hotel in the Americas and the Caribbean for 2009.
Carnegie Club at Skibo Castle, Highlands Scotland General Manager for 5 years of very exclusive 7500 acre, 50-room resort with two golf courses, clubhouse, spa and extensive country pursuits. Executing on the vision of legendary entrepreneur, Peter de Savary.
The Gansevoort South, Miami Beach Florida Managing Director of a startup $500 million condo hotel project in South Beach, overlooking the Ocean.  He successfully opened the 334 room multi-purpose property in late 2008 before leaving to begin developing STEM LLC.
The Almenara Golf, Hotel and Spa, Andalucía SpainOpening General Manager for a startup 125-room property with multiple F&B outlets, health club, 2 golf courses and golf academy.
Marina Club, Abu Dhabi, UAE General Manager for an exclusive member-only, boutique resort on the Persian Gulf.